Western Transmission
Western Transmission is a locally-owned and operated transmission repair shop in Idaho Falls. Our specialists have been proudly serving the Idaho Falls and surrounding area since 1969. We offer transmission and auto repair services for both foreign and domestic cars and light trucks.
Western Transmission

Idaho Falls Transmission Repair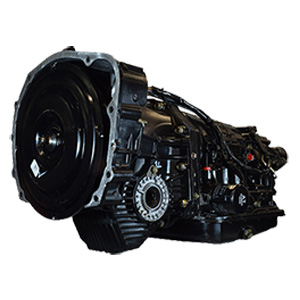 Western Transmission is a member of the Automatic Transmission Rebuilders Association (ATRA) and is your premier source for transmission repair and transmission problem-solving. Western Transmission employs the most qualified transmission re-builders and is your number one transmission specialist. Western Transmission will provide you with the resources you need to keep your transmission running or get it fixed quickly. Fixing transmission problems is Western Transmission's specialty. Whether it's transmission maintenance, a simple transmission repair, or a complete transmission rebuild, rely only on an ATRA-certified shop for your repairs. Having problems with your check engine light? Western Transmission can help! Looking for transmission service advice? Western Transmission is your answer. Come in today and see how we can get your vehicle back on the road!
At Western Transmission we are dedicated to improving our customers' general automotive and transmission repair experiences. Through various industry memberships and affiliations, we are able to offer our employees the latest training and education, utilizing the knowledge of thousands of automotive repair technicians worldwide. We will recommend repairs or services that are necessary to fix your initial problem and/or to prevent any major safety issues. We will also let you know the services or repairs you can safely postpone. We will never pressure customers into making an on-the-spot decision. Feel free to ask as many questions as you like, and to compare our estimate and service against any other Idaho Falls area transmission or auto repair shop or dealer.
If you think you are having transmission or clutch problems, or your vehicle is not performing as it should, give us a call, stop by our shop for a diagnostics check, or look through our website, to learn more about Western Transmission and our transmission and clutch repair services!